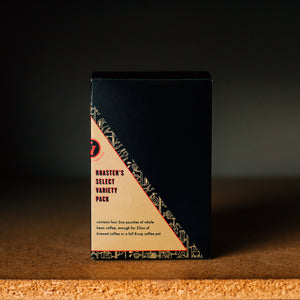 VELO COFFEE ROASTERS
Roaster's Select Variety Pack
Sale price Price $16.00 Regular price
Contains a seasonal selection of four 2oz pouches of whole bean coffee, each enough for 32oz of brewed coffee or a full 8-cup coffee pot.
These make a perfect gift, or a way to try a few of our favorite selections if you want to taste a variety of Velo Coffees!
If you would like ground coffee, please specify in a note during checkout.